Thousands of Catholics greet Mgr Girelli in Tan An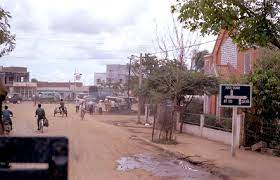 Archbishop Leopoldo Girelli, the non-resident representative of the Holy See to Vietnam, met and talked with more than 3,000 priests and parishioners during his visit to Tan An, a city in the Mekong Delta region.
Government media quoted the prelate as saying that he was very happy to visit Long An province (pictured), home to 36,000 Catholics, and one of the country's most industrialised areas.
In order to ensure a more balanced economic development, the local community must place its trust in God, be compassionate and love one another so as to build a better and more peaceful world.
On this trip, the prelate also visited My Tho Diocese in Tien Giang province (southern Vietnam).
His plans also include other dioceses as well, starting with Dong Thap.