Archbishop Residence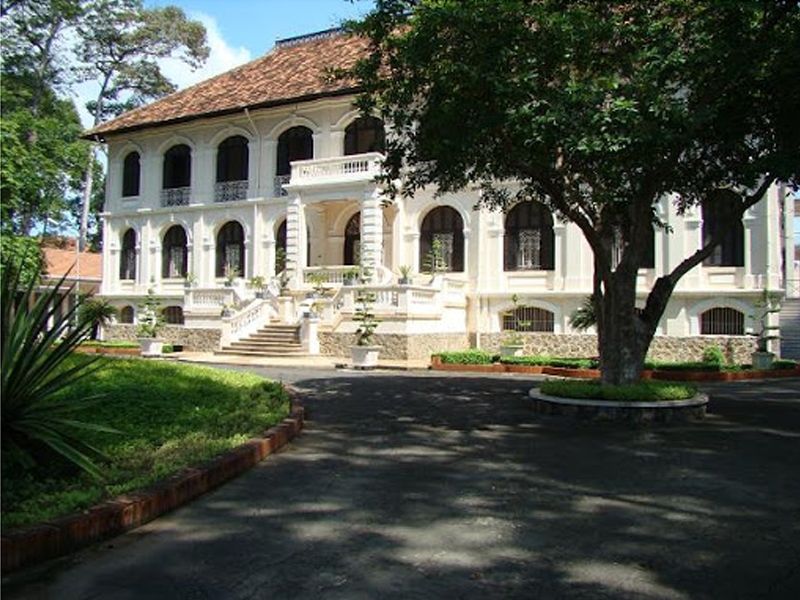 Address: 180 Nguyễn Đình Chiểu St., Dist. 3, Saigon, Vietnam
Phone: +84 8 3930 3828 - 3930 0368
Fax: +84 8 3930 0598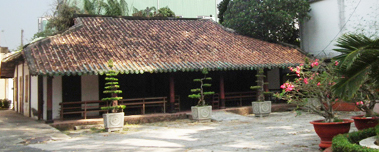 The Chapel at the Archbishop's Residence: the oldest building of Hồ Chí Minh City.
In 1790, Nguyễn Ánh, 12 years before becoming king (King Gia Long in 1802), had his people to build a house on the right bank of Thị Nghè Canal to be the inn for Bishop Pigneau de Béhaine who was teacher of the Prince Cảnh.
In 1799, its roof was recovered with tiles, and after the death of Bishop Pigneau (9.10.1799), it became the inn for missionaries, then the house of Bishop Dominique Lefèbre (1844-1864), and then the chapel for Secretary of Bishop Miche (1864-1873) to come to celebrate Mass. In 1946, it was transferred to a place near the nowaday Thống Nhất Palace and called Tân Xá Palace.
In 1911, it was moved to the nowaday the Archbishop's Residence of HCMC.